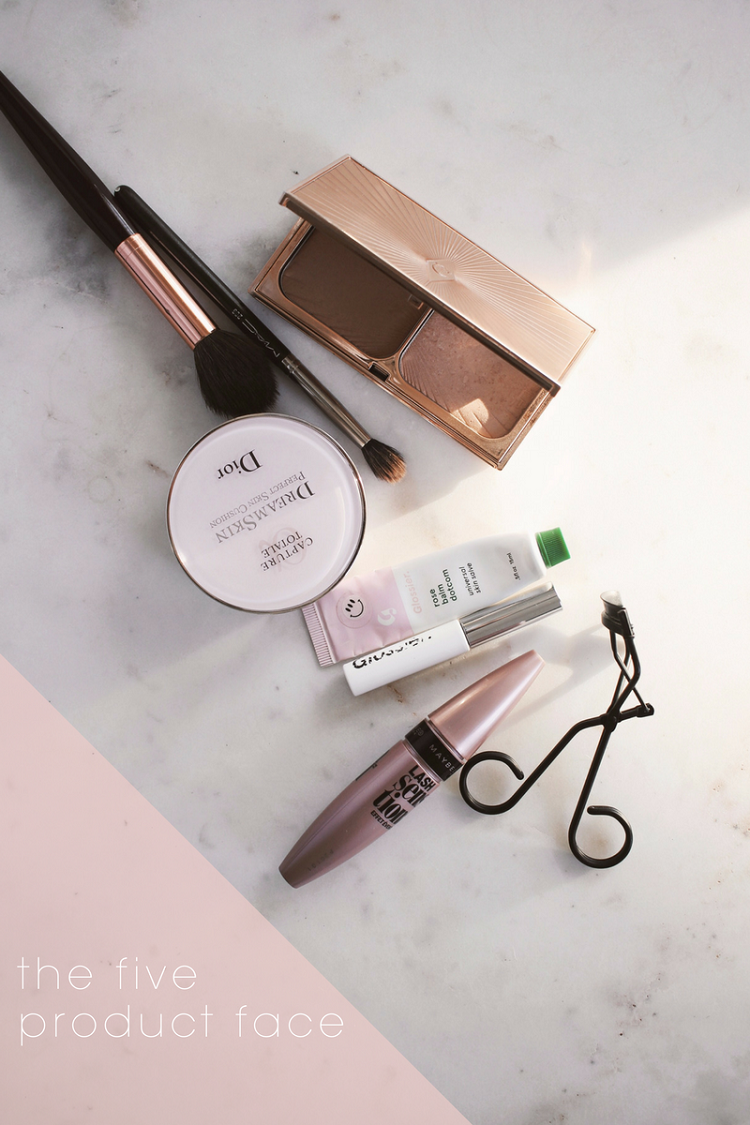 I'm at it again with picking favorites in my fall beauty wardrobe. It's been a tough few weeks and I haven't been that focused on switching up my makeup. I've been aiming to look put together in hopes that it would help me feel the same.
If you follow me on Instagram, I shared some details this weekend about what's been happening. My dog – my love, my baby – has cancer. We've had countless appointments and meetings with various specialists, each leaving me gutted emotionally. I've cried so much I think I have no tears left. I'm now in fight mode, ready to conquer this tumor and match the strength my sweet terrier has shown all along. My sadness and anger has transformed into hope out of necessity.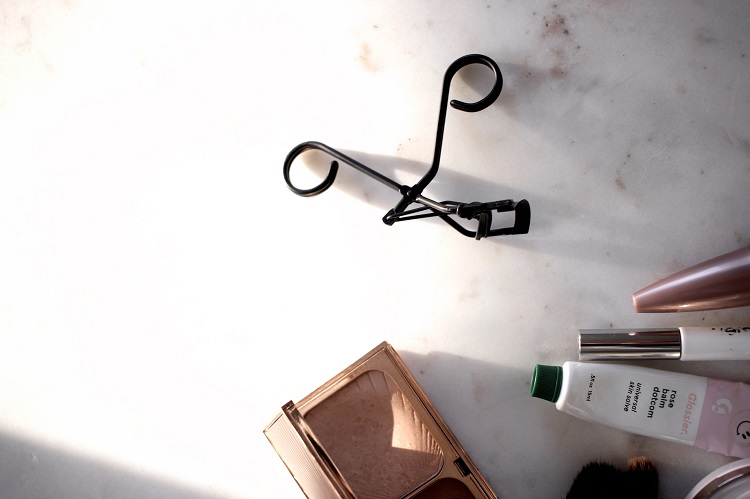 Turns out, having a five product face is so immensely valuable during those moments you need to go on autopilot. In fact, I've almost used up the Dior DreamSkin Cushion. This is really peak beauty wardrobe-ing… it's so hard to actually finish something! This compact comes with two discs, so I do have a built-in backup. At times, I use the built in sponge but mostly one of my Real Techniques face brushes. If I'm skipping concealer, I'll pat a little extra on red areas and concentrate it on a blemish. It is weightless.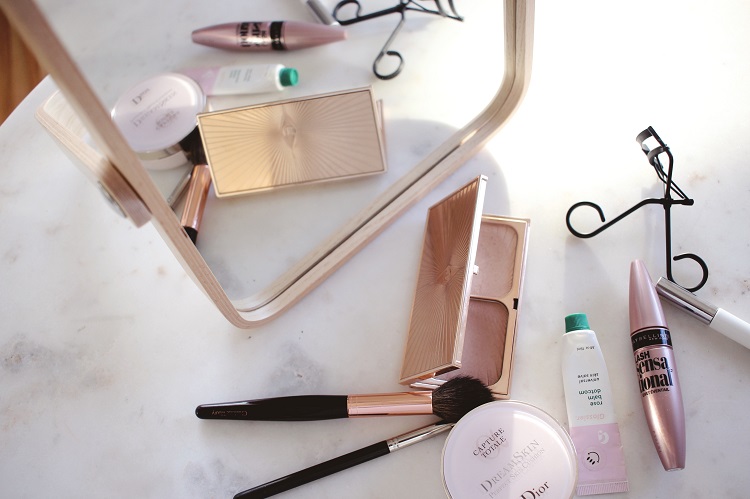 I'm also making a dent in the Charlotte Tilbury Film Star duo. I use her brush as well that goes with the duo, for both contour and highlight. I feel like this instantly wakes up my face, even if I don't do anything else. Most days, I've been fluffing this on my eyelids as well.
Whether or not I'm wearing eye makeup, I usually curl my lashes with my Surratt. If I'm feeling brave, I'll wear Maybelline Lash Sensational. It doesn't smudge under normal circumstance but I had some all out ugly cries recently. This mascara wasn't initially in my fall beauty wardrobe but I added it after I realized the Beautycounter Lengthening was so subtle.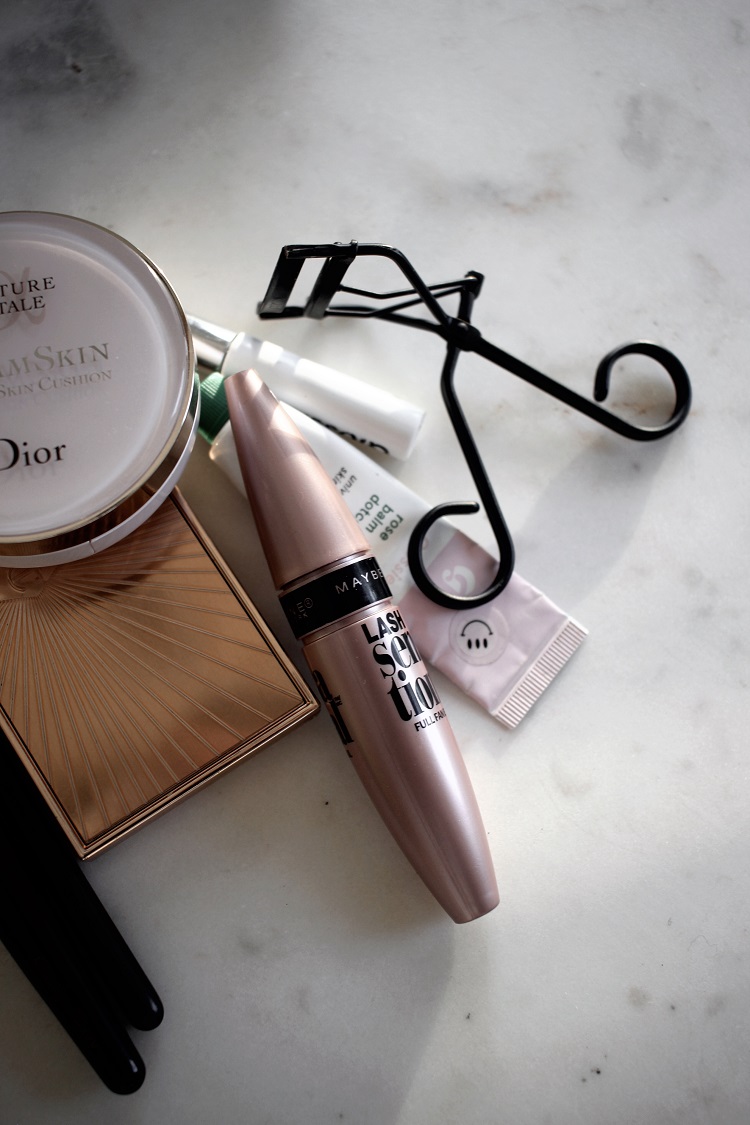 I'm about ready to open a new tube of Boy Brow this week. I go through about one every season so this is my reminder to order another one. As soon as I open a new one, I get a backup so I don't forget. Throughout the day, I'll dab on Rose Balm Dotcom. It's been getting real dry and I notice I need more.
Technically, this may be more than five products, assuming we're counting the tools. But close enough.