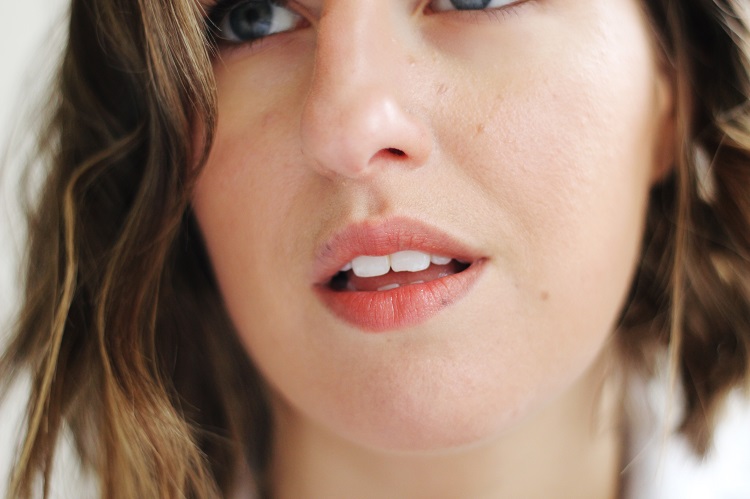 Yesterday, I met a mega celeb at work. The Target mascot! You know, Bullseye, the Bull Terrier? He was the ultimate professional. So dapper and ready to dole out his love to a bunch of PR ladies. When the world feels like it is literally crumbling around you, an office visit from a celebri-dog (like does he know how famous he is?) is a much needed break from reality. On an unrelated but related note (because, Target), I've got some news. Scroll to the end, too, because I'm serving up my first giveaway of 2017.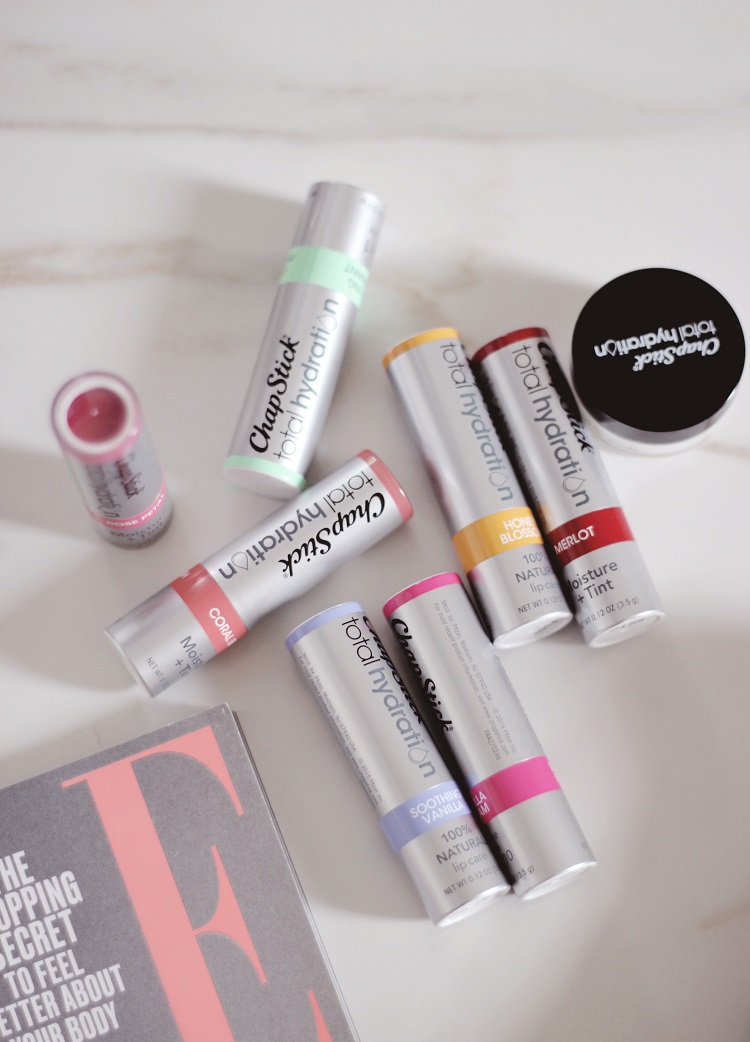 Have you scanned the beauty aisles at Target lately? I'm into it all. So much newness on the shelves. Among them, a whole lot of brand new and first from ChapStick. They gave me a preview of the new exclusive to Target Total Hydration line that is cropping up on shelves and there is a lot to unpack. And, because it's ChapStick, nothing is more than $5. At the end of this post, I've got a giveaway for a $25 Target gift card and the ChapStick Total Hydration line – make sure to enter! Sorry that I can't hook you up with a Bullseye visit to accompany it – that was a totally separate and unrelated work perk.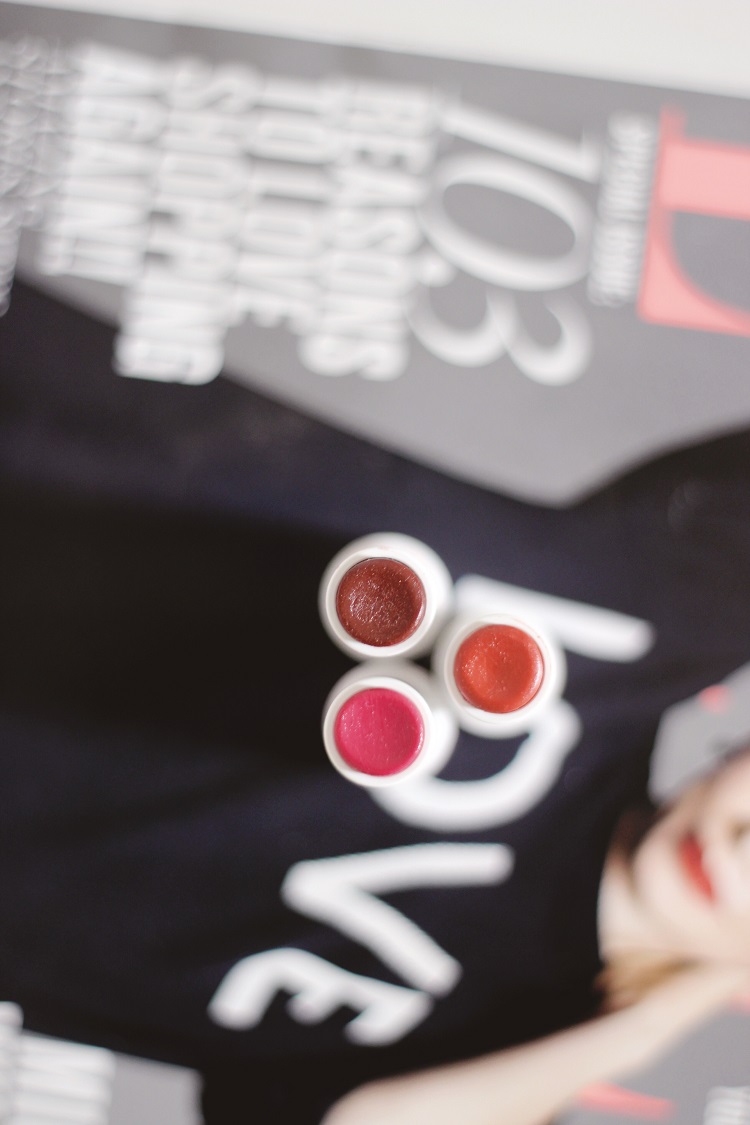 I've used ChapStick forever and will always save a spot in my bag for the Classic Strawberry (all time fav flavor). Now ChapStick has tints – a first for them! – in twist-up tubes that are reminiscent of another high end brand I'm fond of and I'm guessing you are, too. I tried Rose Petal, Coral Blush and Merlot and was impressed with how saturating and comfortable they are to wear. Merlot is more brown than it is berry, Rose is actually quite pink and Coral Blush is peachy neutral perfection. It's a more premium version of the ChapStick you probably grew up using.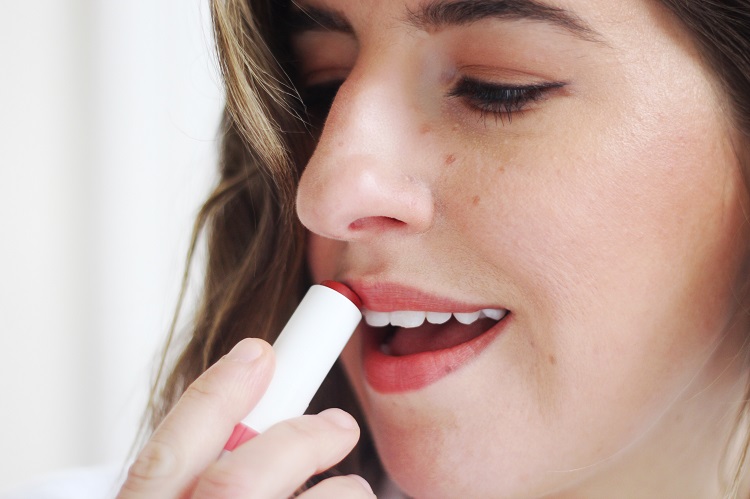 I'm wearing the Coral Blush here.
There's also a Conditioning Lip Scrub that is a nice budget alternative to others out there. I've never quite mastered making my own so this is a lovely alternative for under $5. I've been careful not to ingest any of the sugar (was very serious about my Whole 30 compliance in January). It has coconut oil, vitamin E and Shea Butter – it's a creamy blend and not crumbly in the least. I do this a few mornings a week when my coffee is brewing and then I saturate my lips with a tube of Honey Blossom. Definitely the sweetest combo I've had on Whole 30. I usually get up an hour or so before I start getting ready and with all the heat I've got cranking, my lips are ready for moisture when I wake up. I like how this one feels – it's really moisturizing.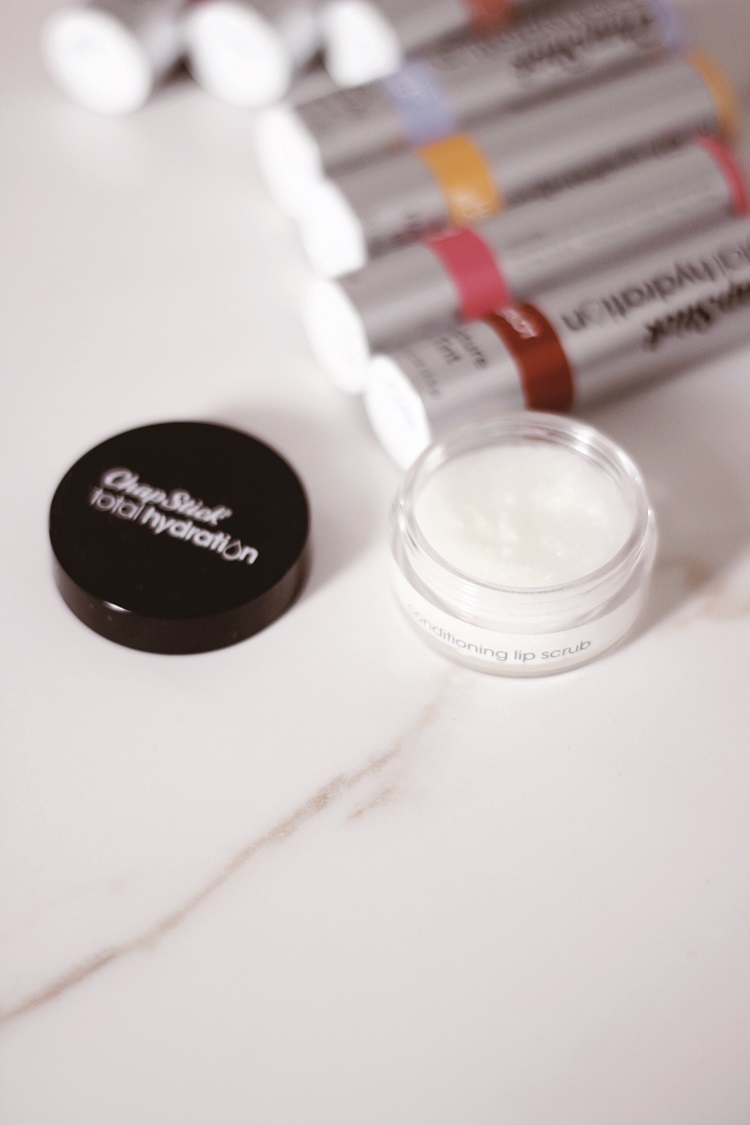 There's also a 3in1 K-beauty inspired ChapStick that is uber refreshing. This is the one I usually toss in my coat pocket. There's something really refreshing about Cooling Peppermint on the lips when it's cold outside. Dare I say it's almost like chewing gum? I really did stay true to every facet of Whole 30 and even gave up gum. I brush twice a day and floss after lunch but I can't completely wear my enamel down for the sake of a better relationship with food.
ChapStick is giving one reader a sampling of Total Hydration and a $25 Target Gift Card — enter below! (U.S. residents only)
Note: this post was sponsored by Pfizer Consumer Healthcare – opinions and thoughts are mine! Thanks to ChapStick for the continued partnership.