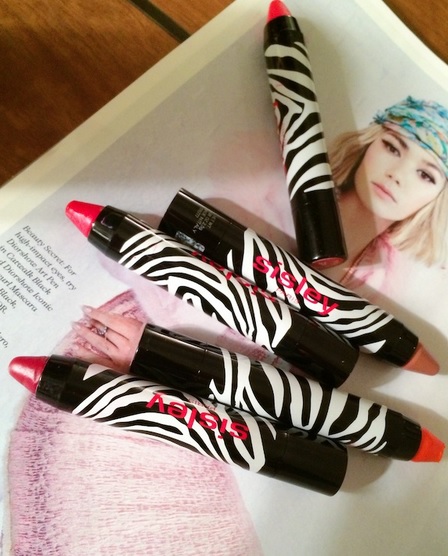 Photo via Stripes & Sequins
Physically, I'm back in Chicago. Mentally, I'm still splashing away in my own little world in Tulum. We didn't have much of an itinerary, by design since our days are otherwise so packed with meetings and obligation. We spent nearly every moment from sunrise to sunset by the pool or beach, margarita in hand, and it was everything. I can't wait to return.  Slowly easing back into the swing of things around here and looking forward to WCBC's Oscar party! Here are a few things that caught my eye this week.
I adore everything about these lip twists that Grace is showing off, especially the berry.
I bookmarked these Etsy shops as soon as I read this roundup on simple gold jewelry.
I love this braided bedhead look and the fact that I think I could do it all by myself.
Brilliant! Racked's Oscar Red Carpet Bingo card.
I devoured so many online reviews of the new NARS Matte Multiples while poolside this week. Verdict: I want all of them.
I am succumbing to the bucket bag trend. Want!
Can't believe it's March already. Download Dani's printable calendar.
Do you read theSkimm? It's my favorite email every day. I appreciate how honest these ladies are on what it's like to be entrepreneurs. Case in point: this post.
I was over on Meg's blog this week with 9 other amazing ladies dishing on winter beauty.