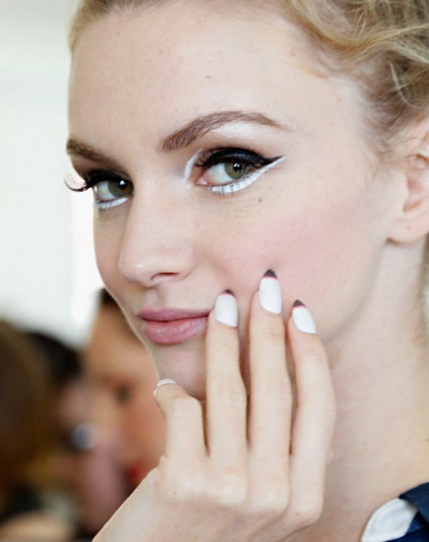 Photo via
File this one under total #firstworldprobs, I'm soooooo behind on my blog reading. Hundreds of unread posts in my Feedly and Newsify app. As I said that (with major drama) aloud to Katie this week, she totally called me out. Can you relate? The theme of this weekend is catch-up. On my reads, email and quality time with my husband (six-year anni on Sunday!)
While you're catching up, too, don't miss these.
There's a new online magazine you're going to want to bookmark, called Clementine Daily. Brought to you by some really smart and creative women.
Speaking of smart ladies, this post from Victoria on The Well really got me thinking about the future of blogging.
White nails are here to stay.
The Wet Brush has magical powers and Lenka's before and after is proof!
Here's a little mixed tape nostalgia that will make you happy.
OMG…Benefit Cosmetics vending machines. Coming to an airport near you.
MAC really upped its game in the lip gloss department.
Oh, and do you subscribe to the Skimm? If it weren't for that, I'd be deplorably behind on my knowledge of world news. It's always fresh in my inbox just as I'm waking up (and checking email in bed which is my worst habit!)
Happy weekend, all!