In my desk drawer at work, among the sprinkles of beauty products, is a kit with nail files, scissors, tweezers, etc. Absolute desk essential, I recognize that. One of my friends at work uses the tweezers in there probably twice a week. She has told me that she hates seeing a stray hair and has to get rid of it immediately. Imagine what she does when she gets home in her mirror close-up?! I adore her but I (not so) secretly want to see her beautifully coiffed brows get a little unruly. I think I might need to ween her off of the midday desk tweeze.
So, I was thinking, how about we all just stop grooming your brows, at least for a little bit? Let's pause the tweezing, plucking and drop the perfectionist mentality. Think more controlled chaos.  Maintenance is welcome but not the kind that takes away precious hairs. Think about brow contact as you would eye contact – what do you want your brows to communicate?
I always want a strong brow and a bolder look. I tweeze maybe once a month and make a point to only go after the truly outlier hairs – like the tiny ones in that crook above my noise, square in the middle of my face. I'll probably never get back what I lost in 1999-2000 but that's manageable enough. I've been using Anastasia Beverly Hills for most of my grown woman life. I see Anastasia as the original brow master – she was helping us control our chaos long before we realized that we needed to be.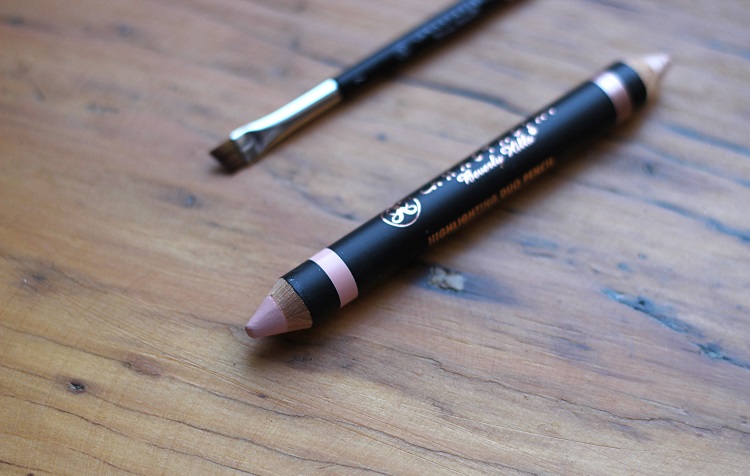 I've literally used her same angled spoolie brush for probably 8 years, though this one is a recent upgrade from Ulta Beauty! I use the spoolie to comb up my brows and rely on Brow Wiz to fill in the sparseness, which is especially prevalent on my right brow despite going on several grooming strikes. It's really natural – looks exactly like my hair. The Clear Brow Gel keeps it all in place and volumizes, which is the key to bold brows. The trick is is to comb the wand up and through, vs. across and flat. And, the absolute VIP of face framing beauty products is this duo highlighter that actually pulls double duty as eyeliner. The soft pink matte side fakes eight hours of sleep and the shimmery side makes your arches pop.
Oh, and you know how I love an Ulta Beauty run while I'm running my Sunday errands? Well, something MAJOR happened while I was in Toronto. They opened a new location in Wicker Park, in a space that used to belong to Staples. It's a sprawling 10,000 square feet and a good few of those belong to Anastasia. Well done, Ulta Beauty powers that be.