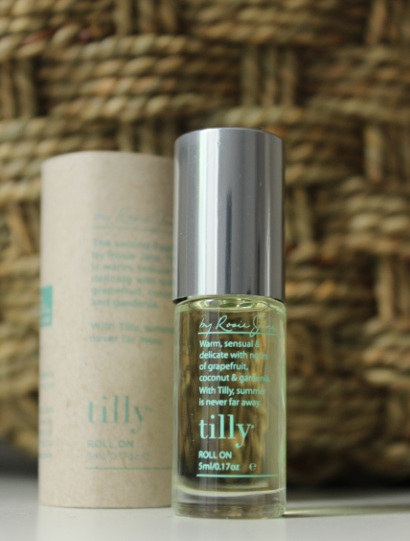 This past weekend was epic. I'd been planning my July 6 since February. You see, I'm a major (total, beyond crazy, borderline nuts) John Mayer fan(atic) and he kicked off his latest tour – the one that's been two years in the making while he underwent throat surgery and recovery – July 6 in Milwaukee. The things that man does with a guitar is insane.  And when he dedicated his last song to "my Katy" I practically melted. Mark my words, you will all be obsessed with Wildfire, the first song on his forthcoming album, in a matter of months.
It was the perfect summer night on Milwaukee's lakefront. Live music, Summer Shandy (I'm so predictable) and a warm lake breeze. The kind of evening I'd recreate every weekend if I could. You know how scent has a way of connecting you back to moments? For me, Tilly by Rosie Jane will be the scent that reminds me of this concert, and this summer. I've been wearing it every day since I got it and I even layer it on at night before hopping into bed. It captures everything I love about summer in a tiny little rollerball — it's floral, fruity and beachy without being too strong in any direction. Grapefruit, gardenia and pineapple mixed with coconut. It has a romantic feel to it, with the final notes settling to a warm and sexy aroma (hence why I love to wear it to bed!) Because it's a perfume oil, the fragrance latches on to skin more intensely and has stronger staying power. And the absolute best part is that is under $40! This isn't celebrity makeup artist Rosie Jane's first rodeo — she created Leila Lou as well, probably one of my favorite scents ever.
If you happen to share my JM fanaticism, you should probably check out this Pinterest board.
As for the Tilly, she's available at b-glowing.com for $39.