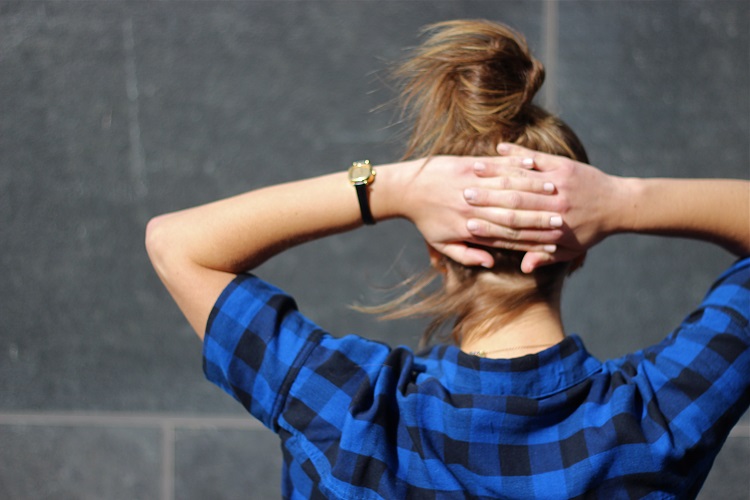 Short hair rules but so do ponytails! It has been months since I've been able to knot it up top. The myth about bobs – and anyone who's had one can dispel this quick – is that they're low maintenance. I'm so excited that I finally have enough length for a high pony. With less hair, it's lighter and easier to manage. I've got some strays that fall onto my neck but they're easy enough to pin up. I don't mind the messiness of it all, either. When I had longer hair, wearing it up felt like a last ditch effort to get it all out of my face. No, this is undone on purpose.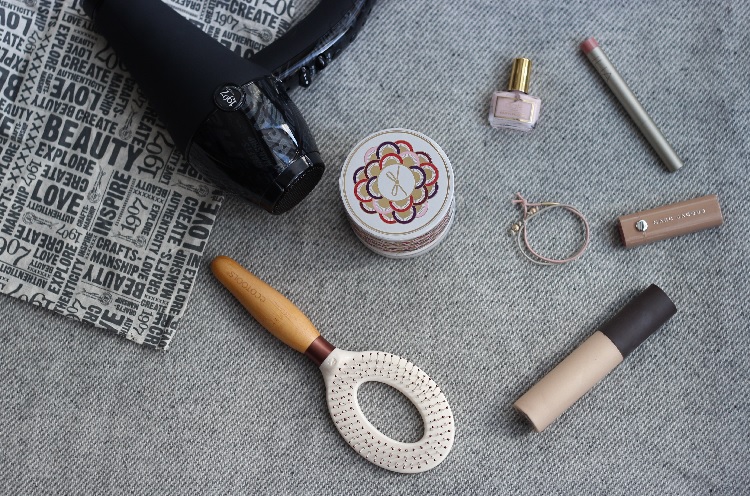 That tool, that resembles a brush, is actually a brush. It's the next-gen EcoTools Ultimate Air Dryer Brush and it weighs next to nothing. And it is only $10!  I've been using it to dry my hair lately…because you bob-ers know a little heat is the key to volume whether you plan on wearing it down or up. I can't get past the giant hole in the middle – I've never seen anything like this. It cuts dry time by about 40% and is just as good to use on dry hair. I'm only slightly scarred from a particular experience with small prickly metal round brushes at a blowout bar. They left them in my hair, as many stylists do, and they straight up got stuck. Getting them out resulted in the frizziest mess (I don't even have frizz on a rainy day!) and a few sacrificial clumps of hair. That only needs to happen once to give you PTSD.
I've also been using the Fromm 1907 dryer (as in…in the biz of hair for 108 years) on a lower heat setting and in combo with the brush, I think it's really helping lessen heat damage.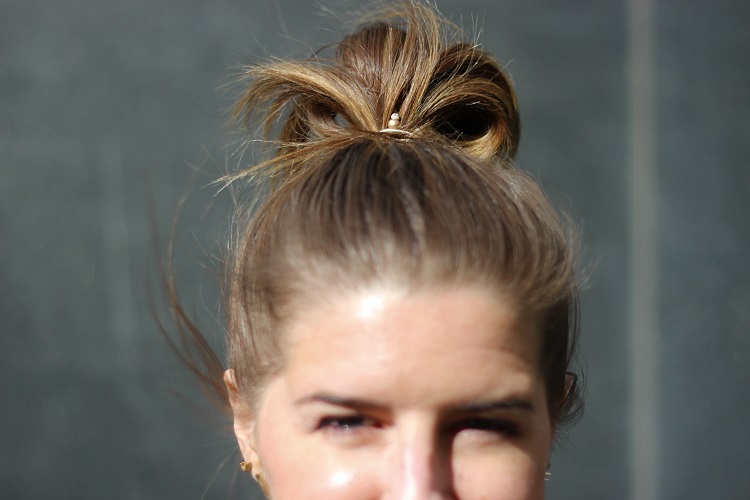 Much like that giant hole in my brush is missing on purpose, so is the polish from my pony. The undone-ness is a key piece of my fall look. It's early enough where I don't have to wear a hat for warmth but blustery enough that I like the hair out of my face. While I fully support the scrunchie, I've been using beaded hair ties from Madewell.  I've been adding to the look with manicured soft pink nails – Sundays by Olivia Palermo for Ciate – and a sheer rosy lip. A few soft beauty touches balance the purposefully undone nature of everything else.
This post was sponsored by EcoTools. All opinions, thoughts and experiences are 100% my own. Thank you for supporting the brands that support 312 Beauty.