Forget that I haven't been a student for a while, that back to school energy seeps out to the masses. And I'm not just talking the hundreds of "first day of…" photos on Facebook. I'm not saying anything except I saw them…we all saw them.  Those sweet familiar looks of hope and excitement on a kid's face on a year that is unwritten. A backpack with no scuffs. Clean sneakers. A new box of crayons.  All of those things make me smile big for the camera, too. Except my crayons are for my face. Fall is a breeding ground for new beauty and one of the most exciting launches is crayon-esque Bite Beauty Multisticks. We're talking so good I can't describe it with fewer than two really geeked out smiley face emojis.
In my opinion, multi-use products usually don't work as intended. They'll do really great at one thing but fail miserably at the package deal.  I'm the first to proclaim love for the NARS Multiple but only on my cheeks. Most highlighters that can be used everywhere don't typically hold up as eyeshadows.  And the multiple variety for lips are usually always a nope.
Bite happens to do lipsticks amazingly well. It's what they're known for so I was curious. Lipstick on your lids? RED LIPS on your lids? Well, not quite. Each of these colors were developed to be universal for eyes, lips and cheeks and complementary to all skin tones.  So, while there's no cherry red there is a beautiful almond with cherry undertones. And pinks with the right balance of mauve. Neutrals for days. Even some coral-y hues.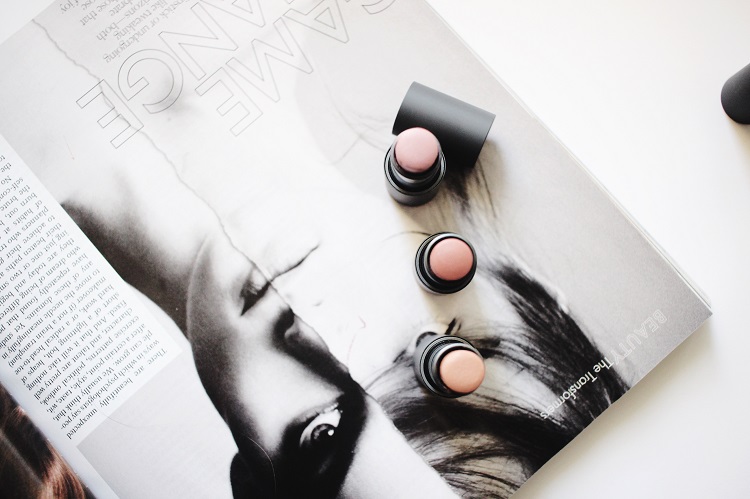 What makes them special is they have 35 percent powder in each stick. It applies like a cream and wears like a powder.  You can easily work with these, blending with a brush or your fingers—I like a brush best on eyes/cheeks. It certainly doesn't feel like you are wearing lipstick on your eyelids nor does it look like you are. The tubes are tiny (as in $24 for that?) but it's really concentrated so a little bit goes a long long way. I first tried the taupey nude Blondie and could not resist going all in from there with a handful of colors.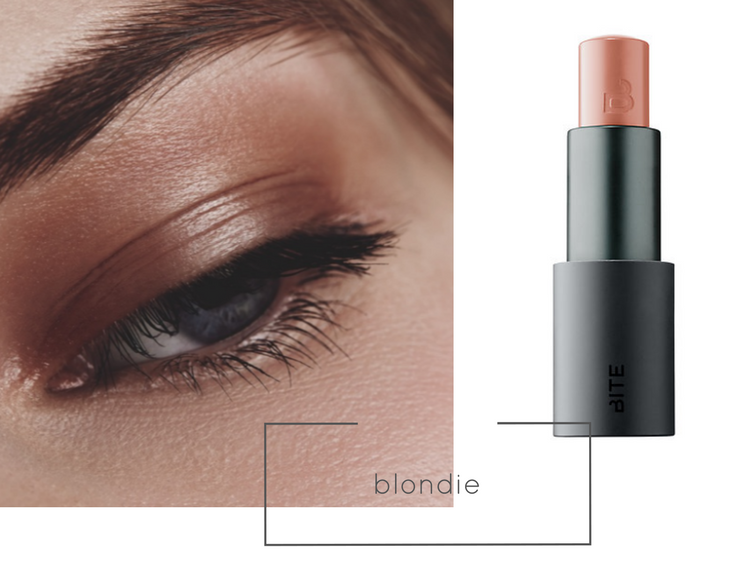 Gelato is a grey-toned plum that looks incredible on cheeks and lids. I use a fluffy brush and put this all over my lid and in my crease. One and done eye color! Cashew is similar to Blondie but slightly more rosey. This shade would look awesome on everyone – I love using it on eyes, cheeks and lips at the same time for a monochromatic look. Cerise and Almond are in the same reddish brown family but I couldn't resist trying both. Cerise is really unique – a deep cherry bronze – and I love it as a lipstick above all else. I'm calling Almond my "fall bronzer" – it definitely gives a nice contour on my cheeks and in the crease of my eyelids.
Has anyone tried these?