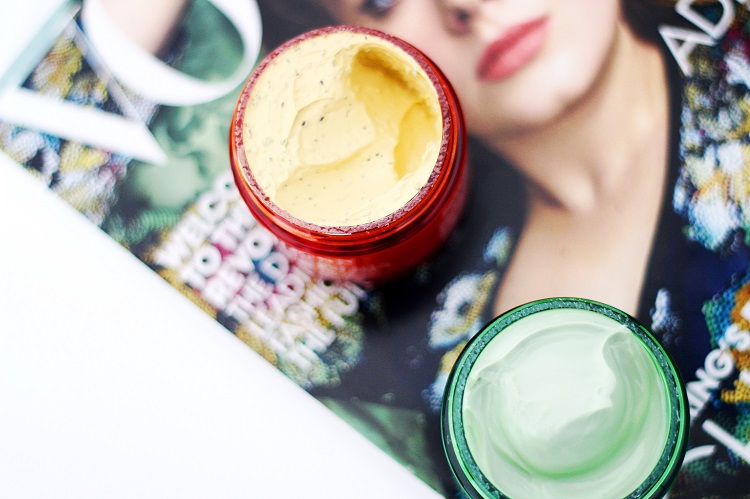 I have some serious rituals.
Giving myself manicures on Sunday nights while watching The Good Wife. Tears that it's the last season (thanks, Obama).
Masking with a glass of wine. Sometimes in the bath, depending on the mask and if steam will mess it up. But bathtime is a ritual in itself.
Everything bagels when I'm PMS-ing.  And wine, too.
When I write these things down, it really seems as carbs and pinot are the backbone of my life.
My rituals are about to get shook up. I'm going to do Whole 30, starting later this month! I'm excited but way anxious, too. I'm worried I'll have withdrawal and discover I've had some weird sugar addiction I didn't actually know about. I'm in mega research mode and just bought ghee, so it's about to get real.
I'm hoping for more energy, a better relationship with food and an understanding of what makes me feel good and bad. I'm doing it with coworkers so I'm so thankful to have that support. Especially when we're all reaching for the bin of Twizzlers at 3pm.
I'll fill my nights with workouts and do without alcohol. Instead, I'll enjoy my LaCroix in a wine glass with a squeeze of lime. And I'll still have my beauty fun to look forward to. You know I'm probably the only person who enthusiastically says regularly, "I can't wait to exfoliate tonight."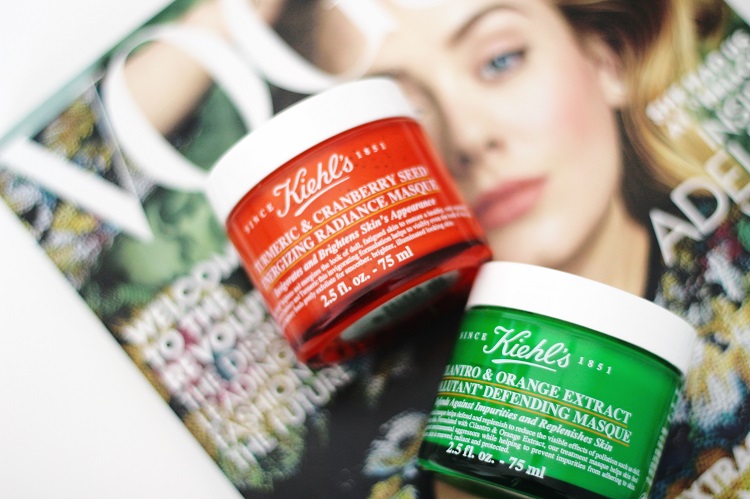 I'm hoping for that Whole 30 glow in my skin but will supplement with masks. I'm completely loving the two new ones from Kiehl's – they can be used in tandem but I like to space them out to one time each per week. Been trying them out in a few ways and really pleased with the results (and the price – $32) They are like instant facials!
There's the Tumeric & Cranberry Seed Energizing Radiance Masque that exfoliates but gently with cranberry seeds. The tumeric gives skin an immediate radiance (and why the product is yellow in color!) Tumeric is one of the new "it" ingredients in beauty that you're likely to see cropping up in skin care. I say 'yay' to that.  Goop even has a recipe for a turmeric latte that I am going to try (minus the coconut sugar because Whole 30 rules and regs.)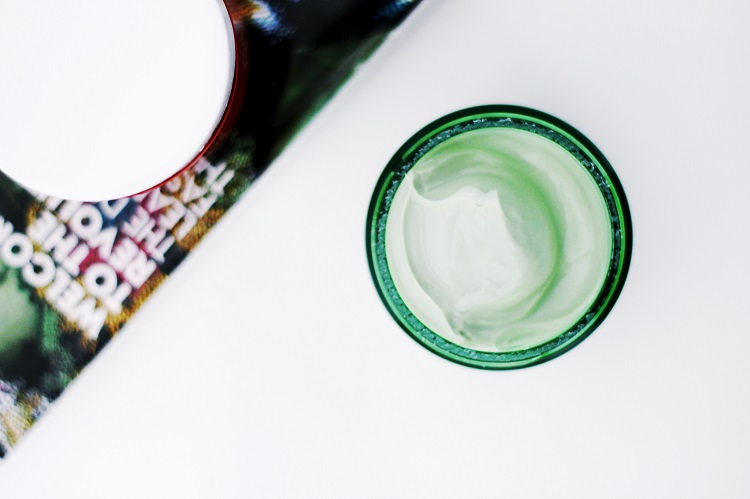 The other Kiehl's mask that has this city girl excited is the Cilantro & Orange Extract Polluting Defending Mask. Pollution is a part of city life – we breathe it in and our skin absorbs it as well. It's gross to think about and scary because it's invisible, for the most part. Kiehl's scientists tested this with cigarette smoke exposure and found the ingredients trigger a protective mechanism and helps your skin fight. This is a good mask to lightly pat on and wear overnight for more benefit. I wouldn't do this if you're struggling with dry skin but it is gentle enough to leave on for a longer length of time.
Also, now would be a perfect time for anyone out there share Whole 30 advice. I feel like so many people have done this so please let me know if you have. What saved you from snacking? Any easy recipes that you found yourself making every week?