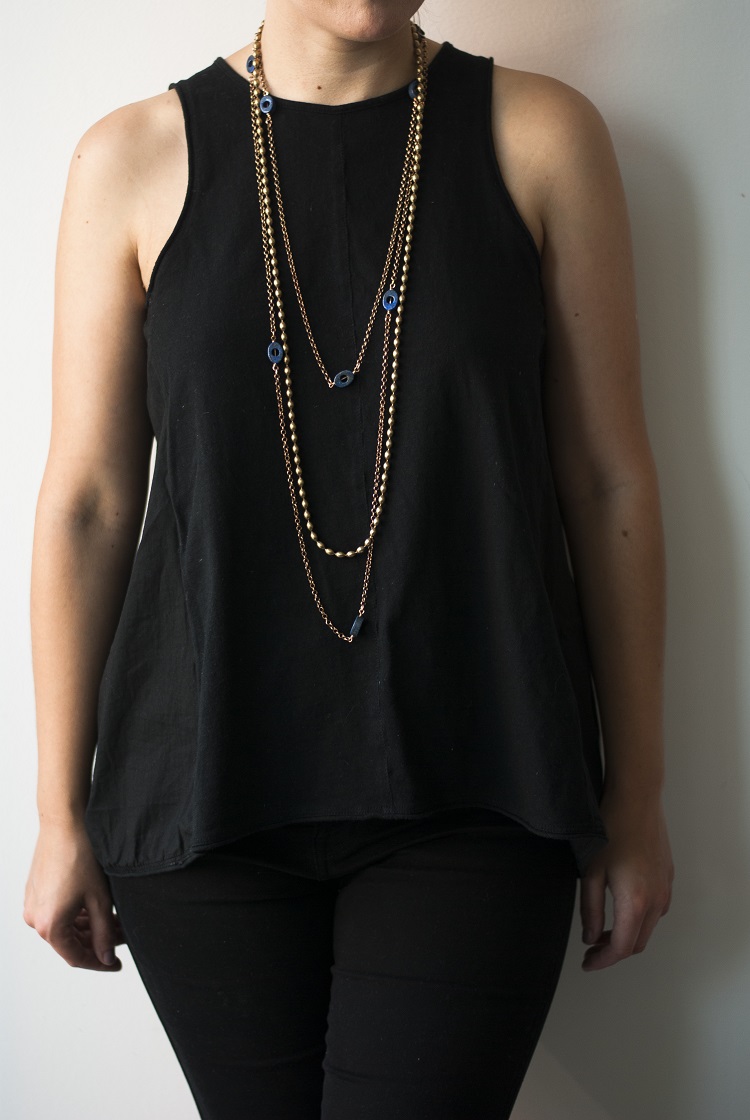 A model I am not; a mega fan of Michelle Starbuck Designs I am. So it was pretty much the coolest thing ever when my favorite Chicago jewelry maker asked if I would be her fall look book model. Dream gig! Back in June, we got together with Emily Prendergast of Maya Mueble to photograph her beautiful jewels. I love Michelle's simple geometric designs and how she incorporates stones into her pieces. I cannot wait to wear my favorite pieces from the collection and Michelle is also giving away a Reiden Necklace to one of you!
Here's a peek at some of my favorite looks! Details on how to enter the giveaway are at the end of the post.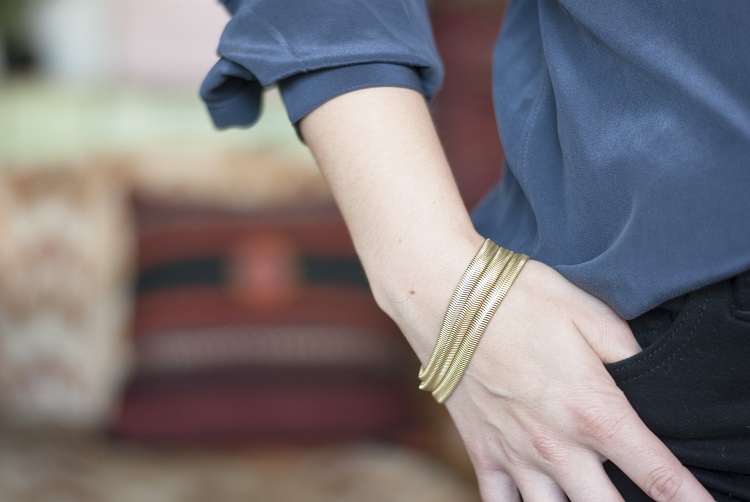 I get major 70s vibes from the Parcel bracelet. I love how it drapes around the wrist.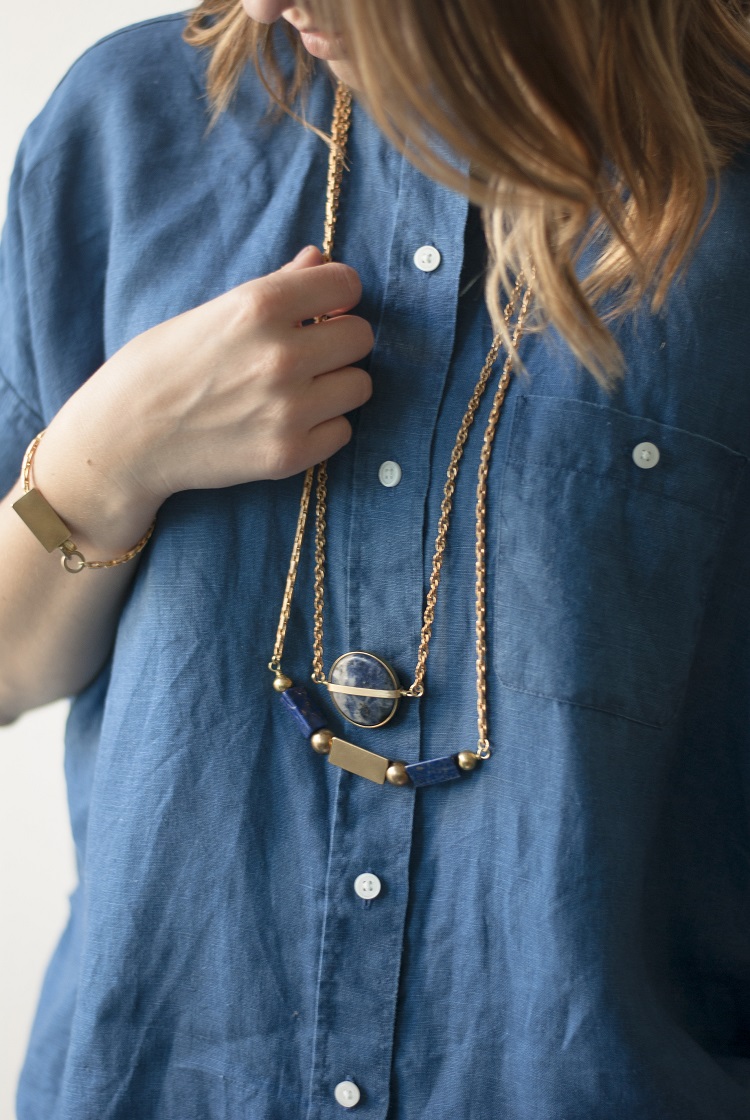 Blue looks pretty good on blue, don't you think? I can see wearing both of these with cozy fall knits. Cannot wait to accent my collection of grey sweaters with these blues! Wearing the Primer and Shift necklaces and the Shift bracelet.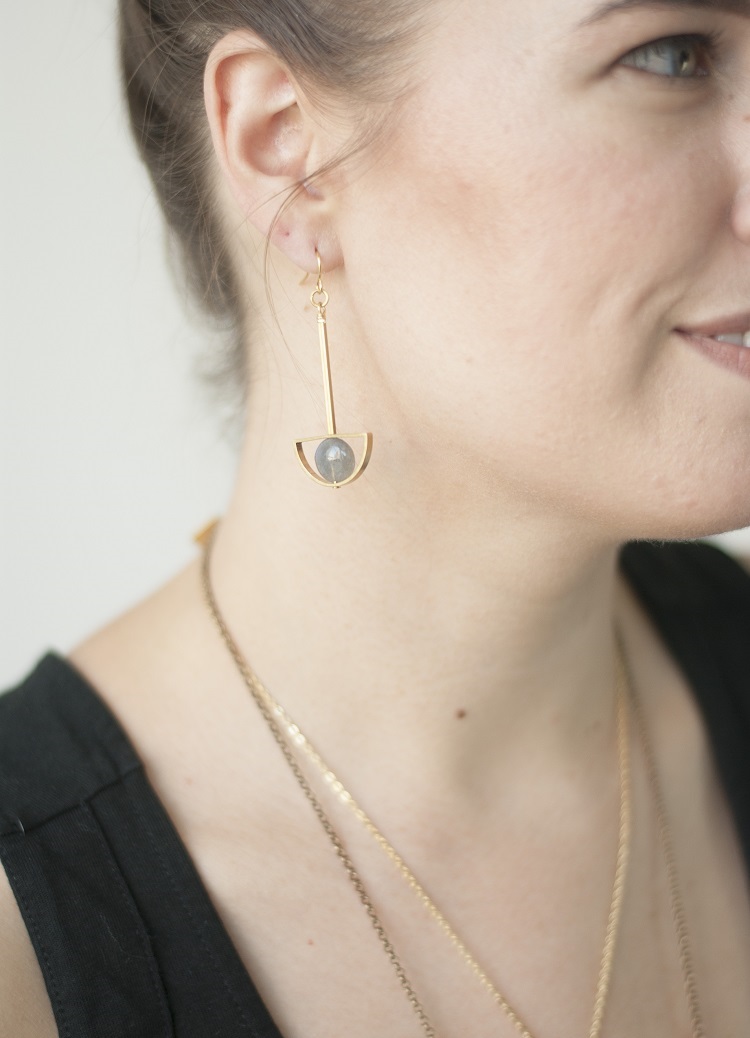 Statement earrings! The labradorite stone in the Eye Drop earrings is beautiful. I like to dress up my ears when I wear my hair up.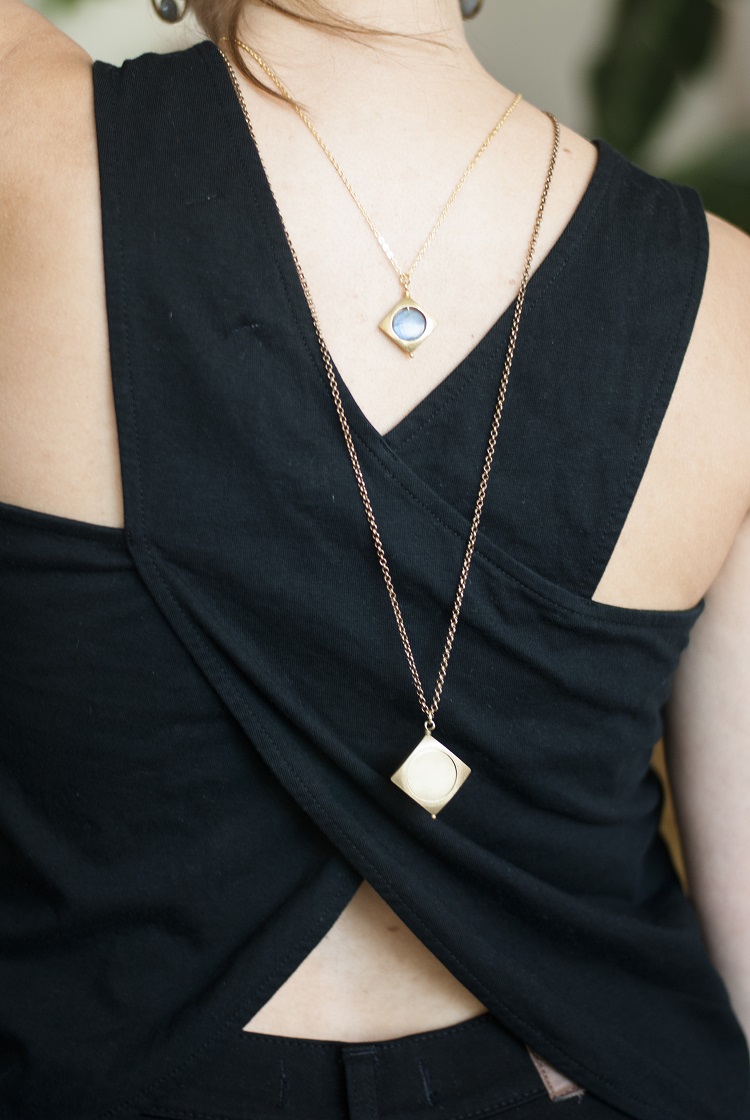 Party in the back! I mean, you could. Love the backside take on the Mini Vega and longer Brass Vega necklaces layered. One awesome thing Michelle always does with her necklaces is allow you to customize the chain length.
And, the piece de resistance that you can win…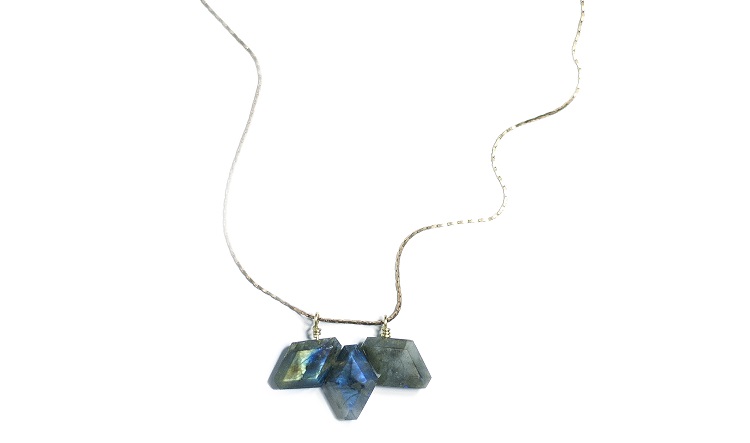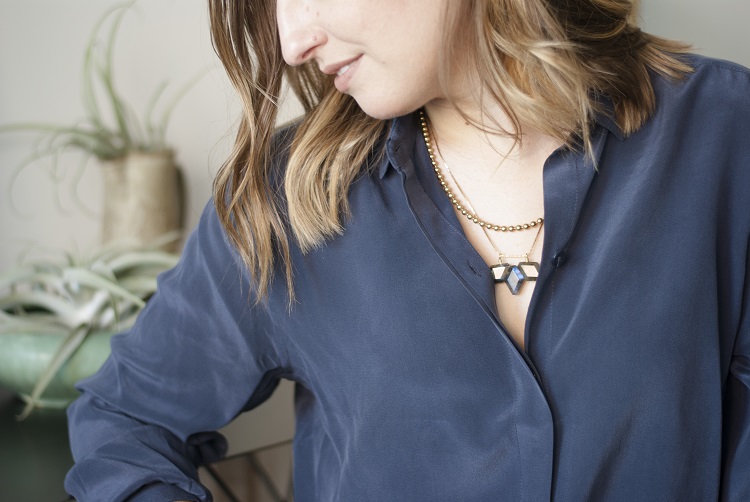 After seeing a few pieces with labradorite, aren't you just loving how it always takes on a different look depending on what you're wearing? The Reiden Necklace is really special and I'm so thankful to Michelle for giving one away to you guys.
You can enter through Rafflecopter below – there are a few ways to get more entries. The giveaway will close on August 19 and (1) winner will be notified next weekend. At this time, we can only ship to the U.S. Good luck!
All photos in this post taken by Emily Prendergast of Maya Mueble.