Mondays really sneak up on you, huh? Or should I say 'eh'? Haven't quite picked up the Canadian verbal question mark (yet) but I'm noticing some other strange speech habits. About is starting to come out "aboot" and I hear my "got" sounding too similar to "goat." Canada, you work frighteningly fast. After a long weekend back in Chicago, maybe I snapped some of that out of my system. This weekend was too sweet for words and the high was quickly checked when I landed in Toronto late last night. The morning was just too close. The antidote for a Monday like this? The excitement of Michelle Starbuck's Fall collection launching today! So many earrings, carnelian gemstones, a swingy bolo necklace that is begging to be draped over a tunic and there's even a new Elder necklace with an awesome smoky taupe quartz stone.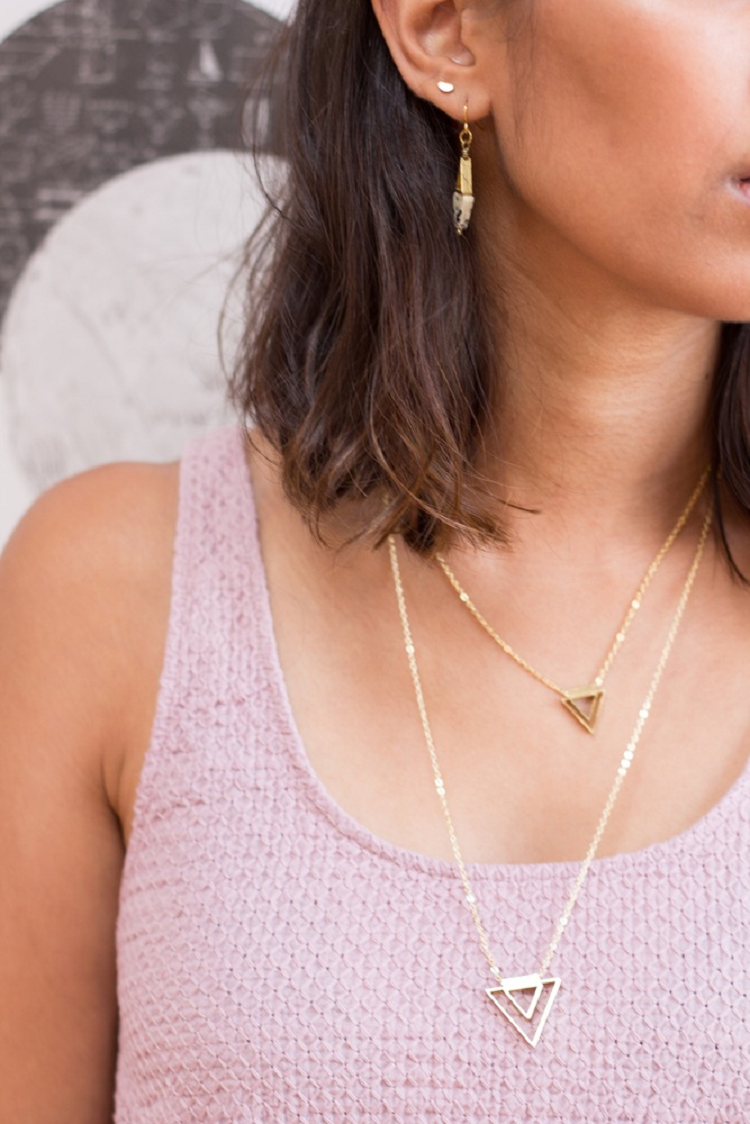 Talk about a squad. Myself, Shaheen and Lindsay all got together with Michelle for the lookbook shoot a few weeks ago. I did the makeup, Shaheen styled and modeled and Lindsay was the woman behind the camera. What I love most about Michelle's designs is the simplicity. Every piece is really versatile and she even has a chain length option for many of her necklaces so you can customize and layer them. I wanted Shaheen's makeup to channel that effortless simplicity so we did a no-makeup makeup look. This always involves more than you think but we skipped blush and eyeliner and kept everything really minimal. The hero products were the W3LL People Bio Bronzer and Bio Brightener. They are so creamy and glowy and work just as well on my skin tone as they do Shaheen's darker skin.
I have so many favorites for fall! This necklace. Followed by this one. If the launch wasn't exciting enough, everything is also 15% off this week. Michelle, you're the best.