Makeup and celebrities go together like me and wine. The connection between the two is always evolving but never wavering.  From being the face of the line to actually developing their own makeup.  Even with the welcome rise of YOU-lebrity (Glossier, anyone?), cosmetic companies will still be a medium for bringing us access to celebs. You know, by way of lipstick. Or in the case of MAC's most recent collab with actress Taraji Henson, by way of highlighter. With anything, though, its success lies in its authenticity. MAC is known for its celeb partnerships – they release dozens each year that sell out almost as soon as they launch.
Last week, when I was standing in line outside of the MAC Cosmetics store on Michigan Ave waiting to meet Taraji Henson who was launching her three-piece collection in person, I noticed the women standing with me were as excited about the makeup as they were to meet Cookie. "The things we do to feed our makeup addiction," I heard, as we were all trying to cope with the muggy weather. Taraji is a true MAC girl – she told stories about shopping at the mall growing up and showed everyone how she layered her Mineralize Skin Finishes for that perfect "Taraji Glow" – also the name of one of the sold out powders.  Her obvious influence on the products makes it easy to see why it sold out instantly (before her Mom could even order!)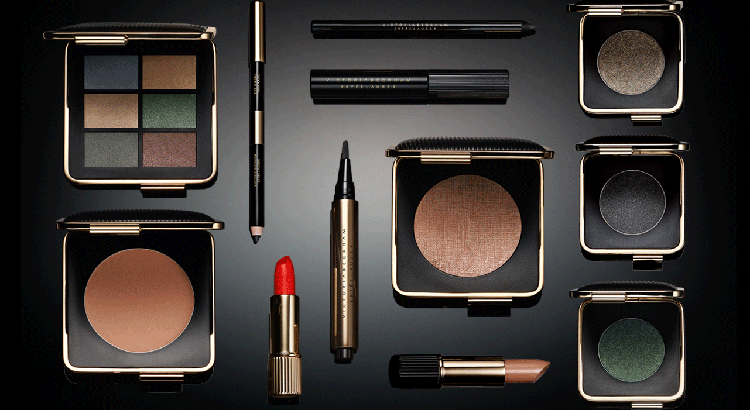 If you'd asked me a few years ago, I might have attributed the allure of a celeb makeup line to be about attaining the unattainable. Now, I think it's about relatability. Like, me and Posh wear the same bronzer so we could be besties, right? We all get ready in the morning to be our best self. We're the same! ICYMI: Victoria Beckham for Estee Lauder launched this week…and quickly sold out of a few items. It's Posh so it's ridiculously glam in that Posh way. The black and gold compacts, statement lips and very evening eyes. Somehow the flack she got for posting a "5 Minute Face" video that clearly showed her "with face" before she started made sense, at least to me. It's Posh; do we really expect her to be skipping steps for the sake of beating the clock?
And, let us not forget the fast beauty empire Kylie Jenner is building…