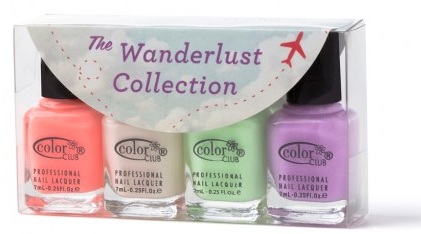 The must-have nail wardrobe of the summer is most definitely the Color Club Wanderlust collection, which was developed exclusively for Birchbox. I first got the bright coral, Reign in Spain—all colors named for one of Birchbox's international headquarters—in my June Birchbox delivery. And last week, Birchbox hosted an event at PUBLIC hotel with Astrowifey, Chicago's queen of nail artistry, who did manis and nail art with the Wanderlust polishes.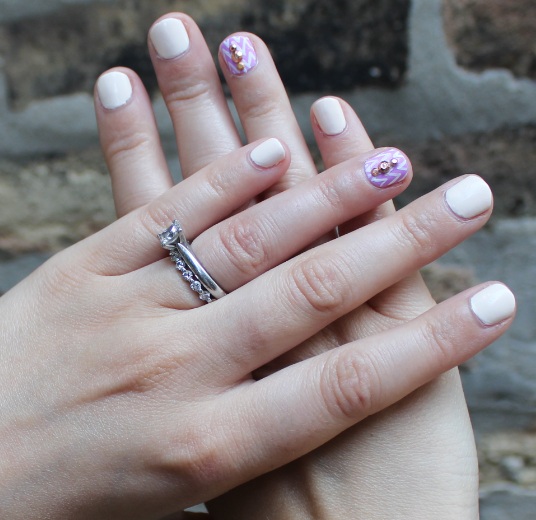 Yes, my nails are bedazzled!
What's most exciting about these colors is they are really unique, by design. Birchbox editor Meredith Stebbins explained to me how they sought to create colors that didn't exist yet, testing a ton of different color variations to get it just right. You'll notice the off-white shade, Mod in Manhattan (my favorite!) has a slight peach undertone. London Calling is a sunny green color unlike anything that I've seen before. Pardon my French is the perfect lavender. And the best part? You get the whole set for $8.
I am loving my Wanderlust mani – Mod in Manhattan with a Pardon My French chevron accent nail that Astrowifey freehanded in .2 seconds. She is incredible! For more of Birchbox in Chicago, check out the recaps (and awesome pics!) from CHICago Life Blog and Love Zahra.