Most weeks, adventure is a state of mind. My daily grind is a regimented one with a lot of desk time, what can I say. This week, though, I had an epic IRL voyage in Palm Springs with the most legit group of women. Team Clementine reps realness in a way that stuns. Like many adventures, this one involved lots of open road and unplanned stops just to take in the sights. The kind folks at Buick provided us with the wheels and Palm Springs itinerary. I actually did most of the driving on the way to Palm Springs, in an Enclave (the larger SUV) and on the way back to LA in an Encore (the crossover). I'm so not a car girl—especially since I rarely drive ours in the city—but definitely had a "is this seriously a Buick?" moment since I've never been behind the wheel of one. I rode with Stephanie and we chatted it up for three hours (LA traffic, we can't be mad at ya) and felt like we were in our own little desert-bound world. Which, we kind of were, since Buick built in a noise-cancelling system they call QuietTuning in these cars. I think maybe when I drove alone and cranked up the music it made my car singing voice sound a little better, too? The things I tell myself…
Our villa at The Viceroy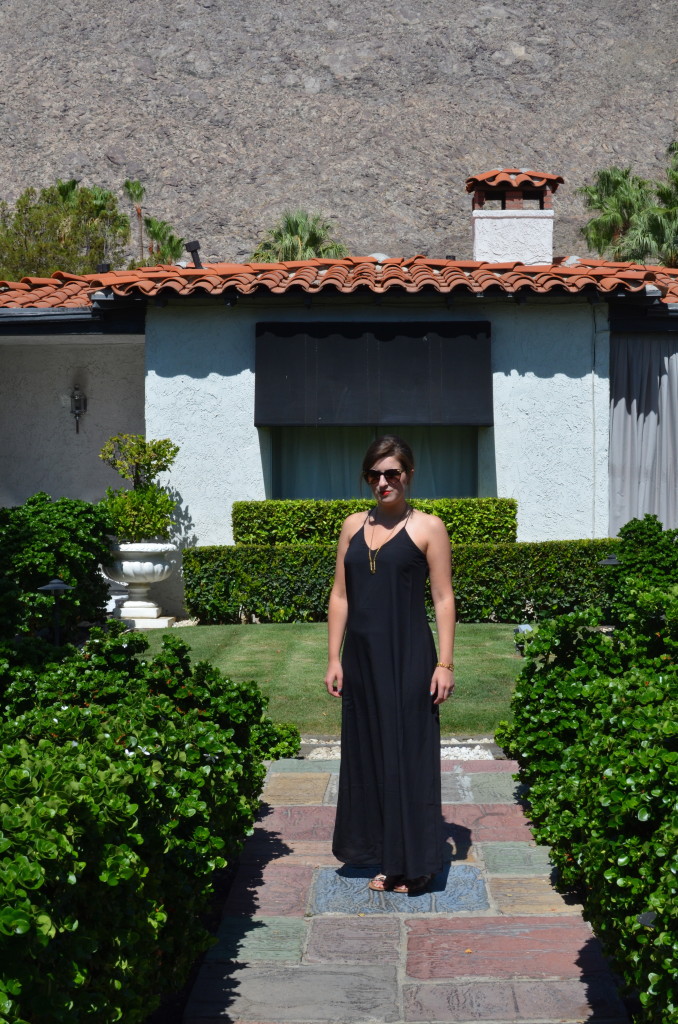 This dress will be on repeat all summer
We explored a thrift shop called Dazzles (great tip from Anne!), brunched at the Ace Hotel, scooted around town in our Buicks seeking architecture and history (spotted the house Elvis + Priscilla honeymooned in!) spa-ed at The Viceroy and squeezed in as many pool hours as we could.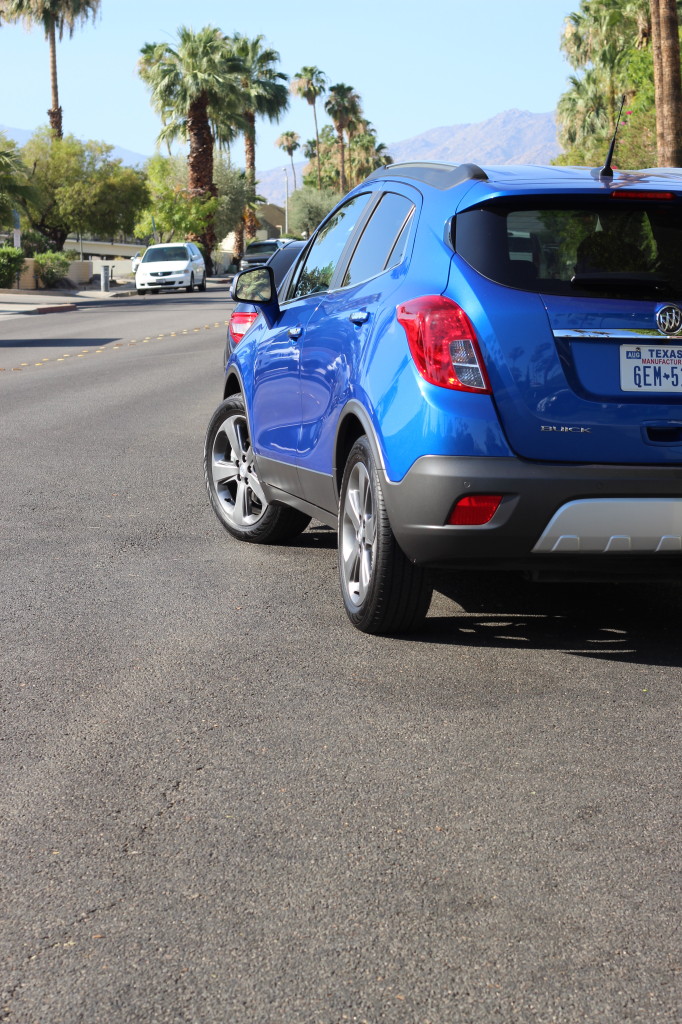 Clementines take the wheel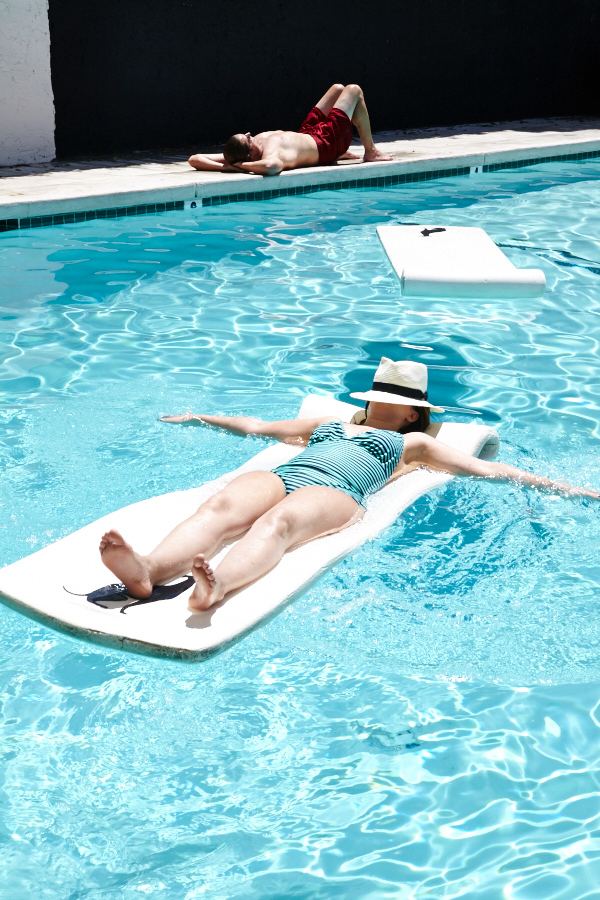 Photobombed by a man who I just want to intensely spritz with SPF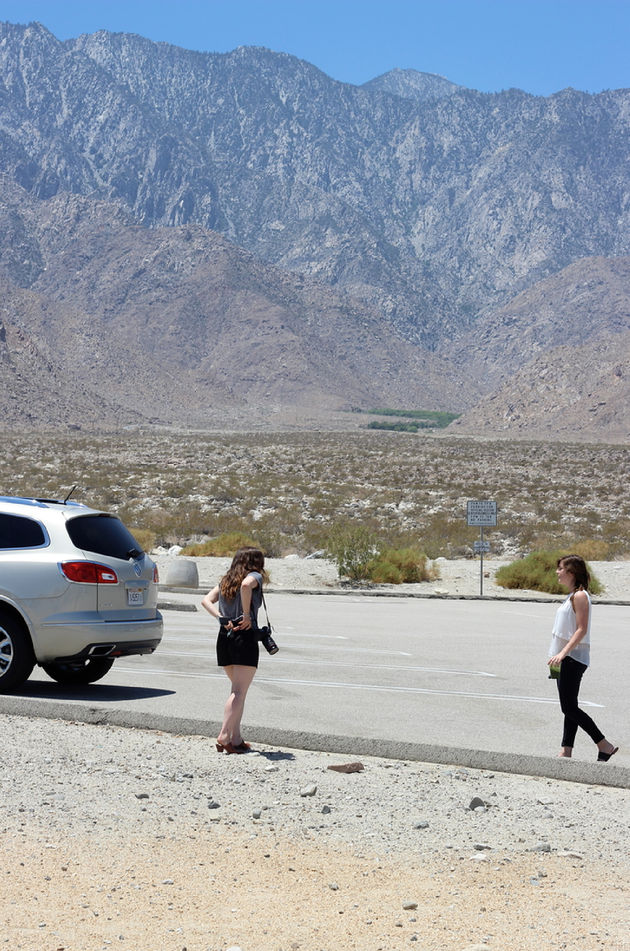 The perspective you get in this big world with nothing in sight but this view, gal pals and a Buick Enclave
Perhaps it comes through in these photos but Palm Springs is a real hottie with those mountain views and body shocking temps. You really get to know just how much your body can take in that environment. On the first night at dinner, I nearly fainted from dehydration which shocks me since I normally consume so much water. I didn't know it was happening until the moment it swept over me and I had to lie down. I actually had to ice myself down in the restaurant which was equal parts embarrassing and scary. Chalked that up to a lesson learned and I ended up having the best time. My favorite part was getting to spend time with these ladies! I left Palm Springs with a full heart.
Photo Credits: 1, 3 (Stephanie Duncan) 2, 4, 6 (Me), 5 (Julia Gartland)
Note: As I mentioned, Buick sponsored this trip, providing the lodging and cars and the sweet experience of bringing us together in one place.