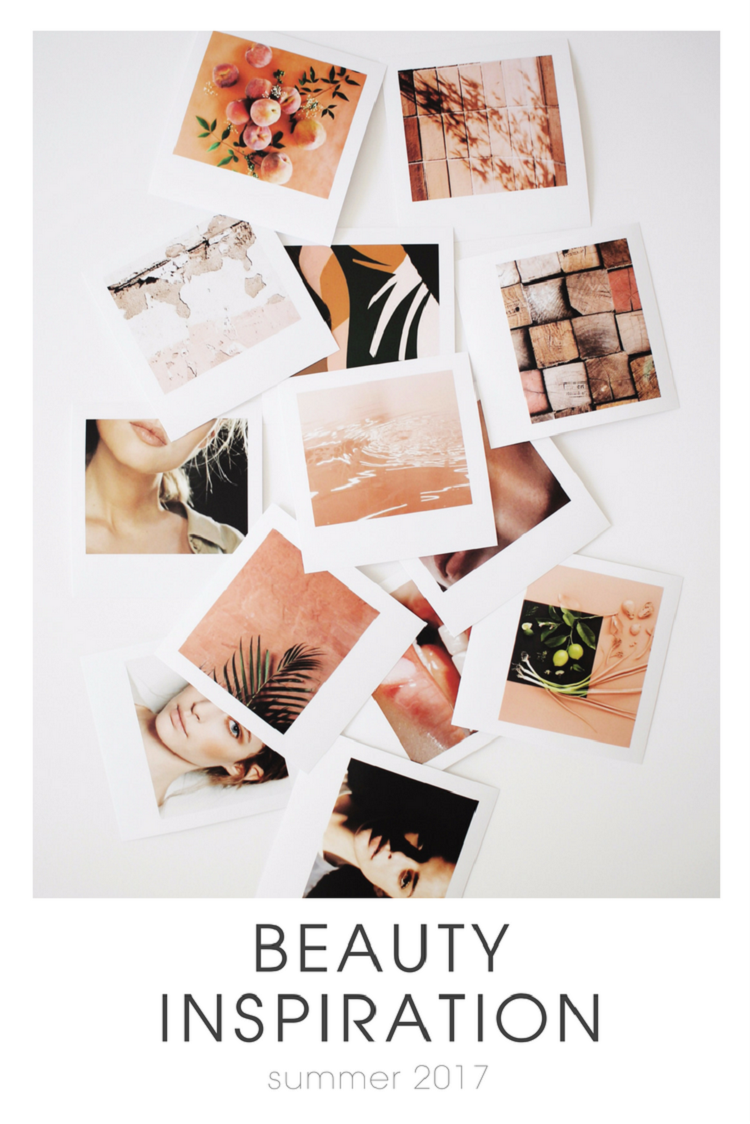 Today is exciting! After much consideration and beauty product purging, I am embarking on a new adventure: the beauty wardrobe. Every season, I will shift my makeup bag to coincide with my needs and wants for the season ahead. A set of products – some old and some new – that I will use for that entire time. Every season has a look. And every year that look varies. I'm certain that when I look back in photos, I'll see the fall of 2015 as my brow renaissance. And, hello, does Tangerine Tango not make you remember 2012 in a certain light? Pretty sure we're in some minimalist wonderland at the moment – hindsight will make me see it better, I'm sure.
Are you wondering why a full season? I've tried weekly makeup bags or monthly rotations and had limited success. Take this spring, for example. I used Cloud Paint in Haze almost every day because it matched the look that inspired me for spring. A week or month wasn't enough time with it for me. I've been testing the beauty wardrobe on my terms to see how it worked for a season. And while I tried new stuff, I've largely been using the same makeup since March. A three month season feels like the perfect amount of time to really settle in with my makeup and get to know it more. And, use it!
The rules of the Beauty Wardrobe. They're loose … because it's beauty and beauty is fun.
#1: I will always test new Glossier. I'm a rep because I am a true devotee. Also, they fall in to the staple category for me with much of their line. When it comes to Glossier color, though, I will be narrowing down the makeup I use from their existing line in my beauty wardrobe. But if something new hits, I'm going to try.
#2: Voids can be filled. I can choose to add something to my beauty wardrobe if I need to. Again, my goal is to approach beauty more intentionally. I'll be wish-listing things on my mind in an effort to understand why (or if) I really want them.
#3: Staples can be replaced. If I run out of things, I'll replace them. This covers things like Boy Brow, Eyeshadow Primer, etc.
Summer 2017 Beauty Wardrobe: Peachdrenched
Proactively planning my beauty wardrobe fits so well with my love of planning in general. I'm type A-ish. It's also drawing inspiration from my real life. I need a beauty wardrobe that will fit with what I'm doing. I've got a lot going on this summer and kept those life experiences in mind when planning. For starters, I'm going to Sweden and Finland (this coming weekend, actually!), turning 35, moving (again, ugh), going to a wedding in Mexico, volunteering at an animal rescue shelter, going to see lots of live music. et-cet-era!
Inspiration. There's always that time when spring still feels like winter and you're longing to feel warm.  All spring – especially in Chicago – I think about the season ahead. I think anyone in the Midwest can relate to that feeling. On a particularly frigid evening, I watched a beautiful fiery sunset. I remember I was in an Uber, fighting fading daylight on the way home from work and we headed west and I saw an orange sky with stripes of peach and white. By the time my drop off came. It was gone. That's how I feel about summer overall, it flies by.
Textures. I'm going for natural and imperfect. I'm aiming to maximize my days with less makeup. Sometimes skipping mascara and instead smudging cream shadow around my eyes. I mean, Violette has me coming around to the idea of using my fingers more, though I'm cautious. But I'm all for seeing what less precision can create. Summer is for sweat and dew whether you want it or not. I'm choosing to embrace it with my beauty wardrobe.
Tones.The peach I'm drawn to is sometimes a little muddy, with beige and bronze mixed in. Think of it as millennial pink's cousin. I'm also weaving in tones to evoke greenery, no doubt in line with what Pantone envisioned we'd all be craving. I'll bring it in literally with nail polish but also the idea that my makeup will breathe and be more natural.
Temperature. Warm, no greys or charcoals in sight. This is a warm weather look and feel in the truest sense.
Tomorrow, I'll show you what products I've selected for my summer beauty wardrobe!  In the meantime, you can see the rest of my inspiration on my summer board.