Last month, Space NK founder Nicky Kinniard made her way through Chicago for an event at her newest location in Bloomingdale's Michigan Ave. I'm likening the personal tour she gave me on the eve of said event to what I imagine a music lesson from Beethoven would be. Talk about learning from the master herself! This year marks 20 since Nicky opened the first Space NK in London. The personally curated shops you see cropping up constantly? Yeah, Nicky helped to pioneer that concept.  She filled her first Space NK with the things she loved and that continues today, in more than 20 locations. During our time touring the shop floor, we gabbed face oils (she loves them), the amazing-ness that is Oribe Dry Texturizing Spray (she avoids washing her hair, too!) and the most bad ass foundation brush ever. Also, according to Nicky, the Clarisonic for your feet does work, and quite well apparently. Consider my curiosity at its max on that one.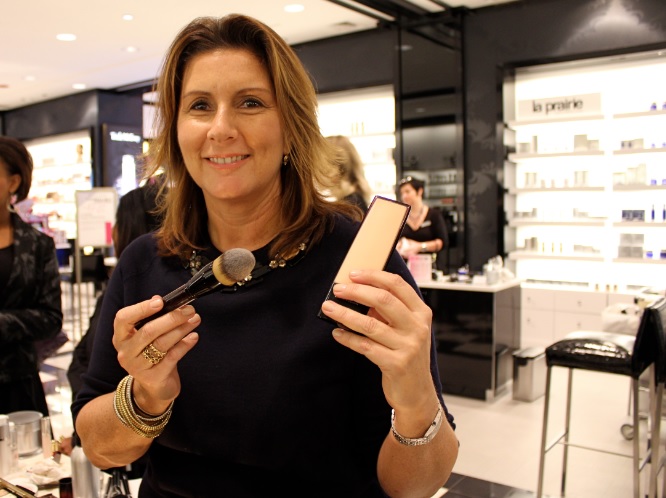 While I don't normally let myself fall in love with an $80 brush, I couldn't help but obsess over this one by Kevyn Aucoin. According to Nicky, there's nothing it can't do and it applies cream products flawlessly. She informed me she's loving By Terry's new serum foundation.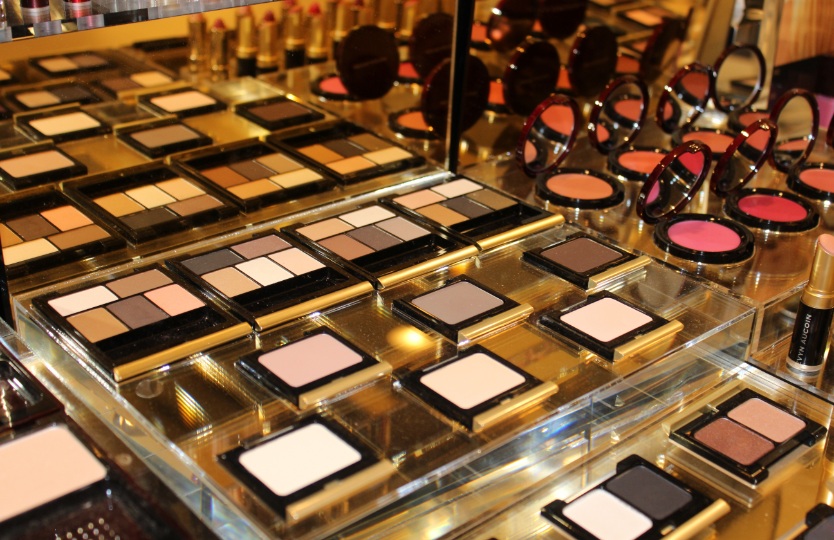 Nicky also raved to me about the matte shadows from Kevyn Aucoin, which come in the most flattering range of neutrals. They look and feel like suede!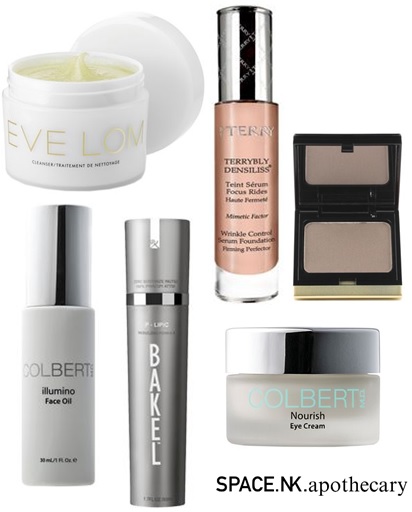 I made sure to get the 411 on the must-haves Nicky packed for her trip to Chicago. No surprise, she toted along her favorite foundation and a variety of Kevyn Aucoin mattes but she spoke to me primarily on skincare. She can't travel without her Eve Lom cleanser and layers on the Colbert MD Illumino Face Oil day and night. Many of the products on Space NK shelves are limited in distribution and Nicky is always introducing new lines. She let me in on another of her skincare secrets – the Bakel P-lipic serum which is packed with active ingredients and hyaluronic acid to fill in lines and plump up skin.
For my fellow 312 beauties, have you shopped our very own Space NK, yet?